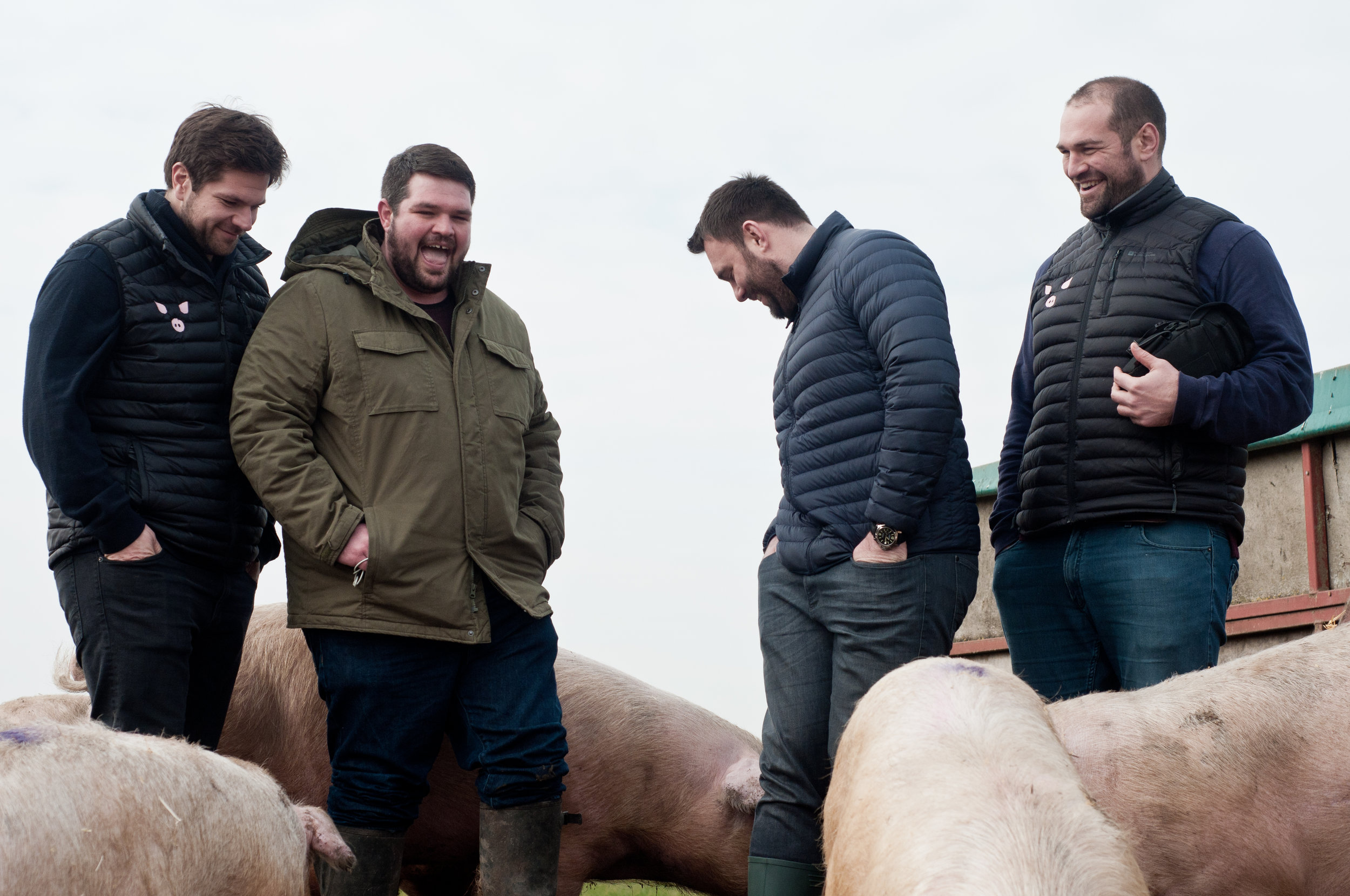 It all started with a Bang, or a Banger Bar to be more precise...
On 4th July 2015 the three Kohn brothers, and their friend Will, decided to put The Jolly Hog sausages (that by now were very very tasty), in a banger bap and start selling them out of a pop-up sausage Bar...
The Banger Bar, based in Shoreditch, London.
They then found out that people wanted to enjoy more proper pork, so Will and The Jolly Hog got together again and on 17th October 2016, Pigsty was born... in a shipping container on Bristol's Wapping Wharf.
Meet The Family
We have an amazing family behind Pigsty and we want anyone who comes into contact with our restaurant to feel apart of it.
Biggest Brother
Having retired as a professional rugby player, Olly is happiest when BBQing in the garden with his family. Before opening Pigsty with fellow Harlequins player, Will Collier, Olly spent eight years making and selling sausages with his brothers.
What's your favourite dish at Pigsty?
Bacon and sausage (Porky Black) sarnie with brown sauce and a scotch egg chaser.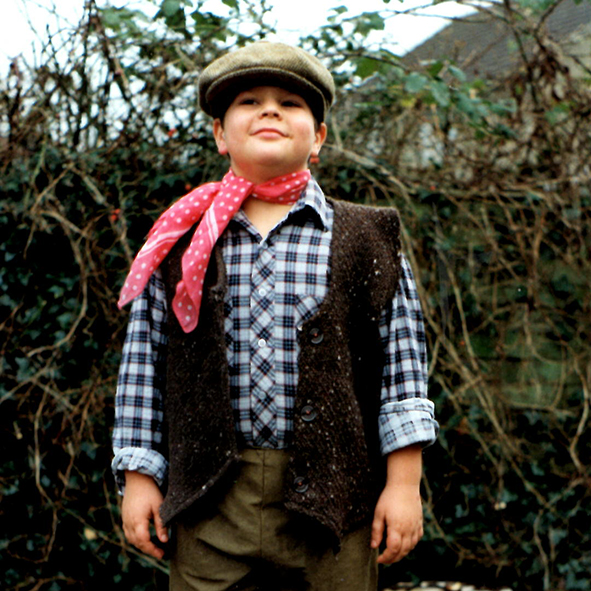 Middle Brother
Third-time 'Kohn golf champion", Max loves all things sporty, porky, and fun. Leaving his London city job for muddy fields and porky delights, he has a keen eye for the numbers especially if it means counting sausages.
What's your favourite thing about Pigsty?
We've worked hard to ensure most of our produce is sourced ethically and locally, I'm happy we maintain a great family independent culture.
'Littlest' Brother
Prior to leading the porky revolution with his brothers, Josh worked as a carpenter with his dad, developing skills that make Josh perfect for heading up The Jolly Hog concessions business. When you can't find him at a stadium building cabins, or in a field serving hog roasts to the masses, Josh is happiest when at home with family and watching films.
A fun fact about Josh
He can touch his nose with his tongue.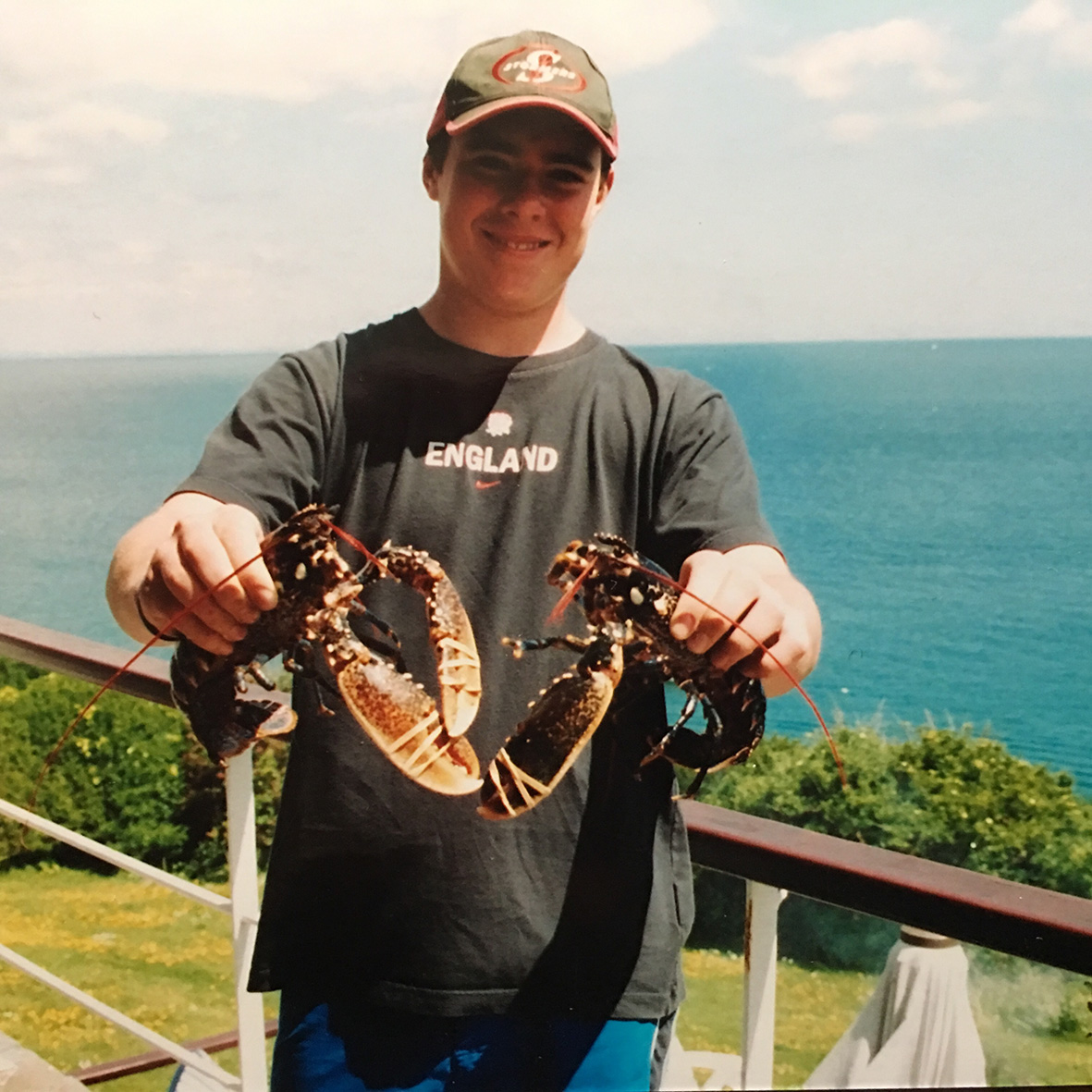 Not a brother…
Despite his body hair and belly, Will isn't actually part of the Kohn family. Will is a professional rugby player at Harlequins, which is where he met Olly and discovered their shared love of all things porky. When he's not playing rugby you'll usually find Will next to a barbecue or with a porky black sausage roll in hand.
What are your dreams for the future?
To stay true to our roots, continue doing what we love and share our passion for great food and service with as many people as possible.
JOIN THE FAMILY
We're always on the look out for passionate people to help us drive our business. If you've got bags of ambition, the talent and a keenness for the hospitality industry, we'd love to hear from you. Email us at recruit@thejollyhog.com
Current Vacancies here